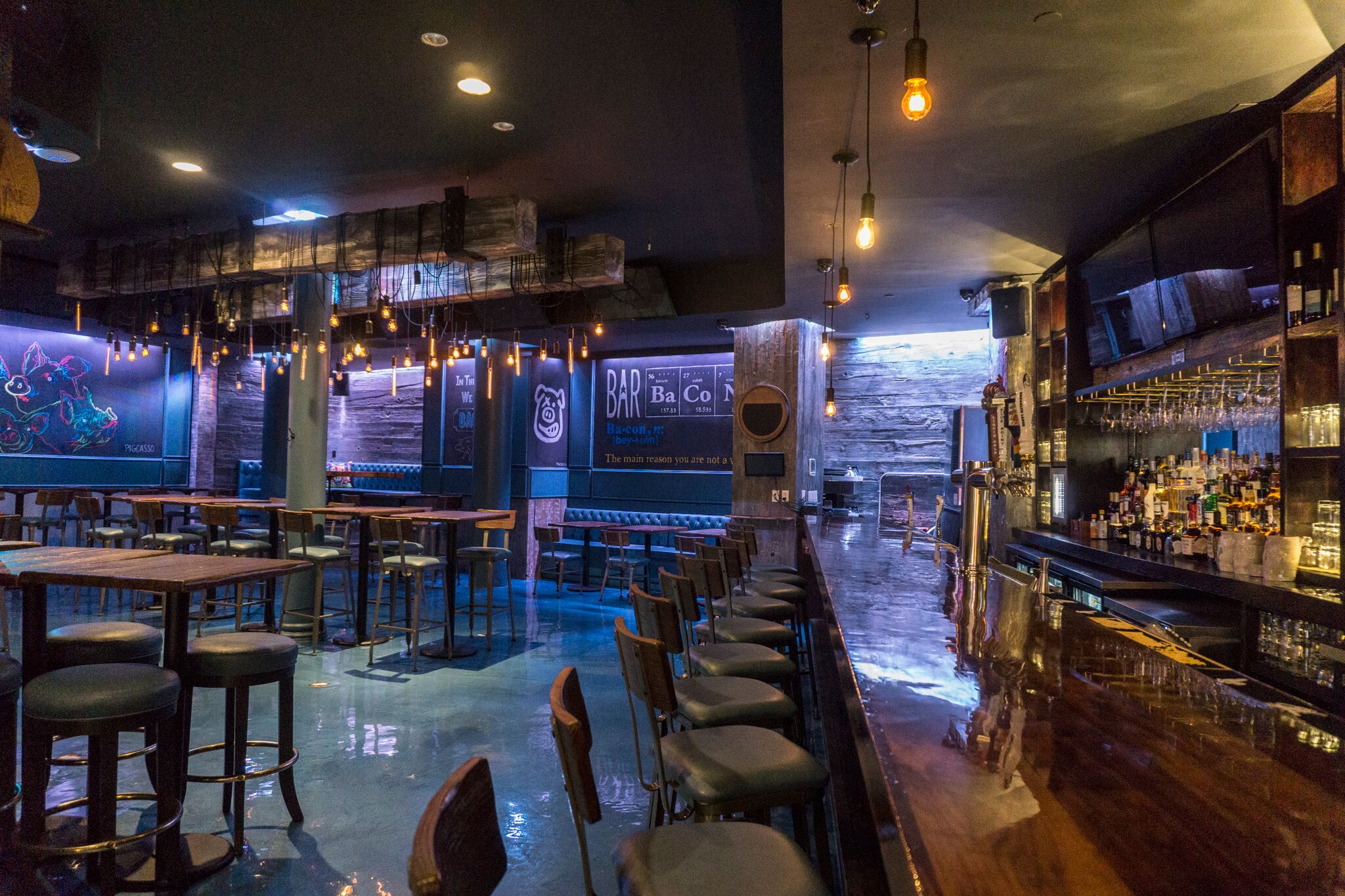 artisanal bacon.
award winning food.
CRAFT BEERs & cocktails. sports.
127 4TH AVENUE, NEW YORK, NY
RESERVe a table
Call (212) 477-0104 or reserve below with Resy
barbacon union square
Hitting on the pulse of the new dining public in Union Square, BarBacon aims to raise the standards by introducing them to higher quality bacon and chef driven bacon dishes. In an area known for its Greenmarket and street artists, Barbacon Union Square provides the perfect vibe and experience that echos the neighborhood's character. In this industrial chic space, with vibrant custom street art by a local artist, Barbacon Union Square's larger space offers multiple settings that allow for a wide range of dining experiences and private events.
LOCATION
127 4th Ave, New York, NY 10003
(212) 477-0104
LARGE GROUP FRIENDLY
HOURS
Sunday & Monday | 12pm - 10pm
Tuesday-Thursday | 12pm - 11pm
Friday & Saturday | 12pm - 12am